SJ Miller + Associates' mission is to help leaders create a committed, motivated, and skilled workforce to the mutual benefit of the business and its people. There are three principles which guide the way we work with you:
Customized Strategies

Every business is unique. We use our skills and experience in organizational analysis to develop recommendations and programs based on your needs. Our focus is always on helping your business to achieve its vision, strategic direction and business goals.
Integration with Real Work

Our approach is to use the regular activities and work of the organization as the vehicle for developing people and changing culture. Using real organizational issues and opportunities as the learning laboratory means that results are seen quicker in hard criteria (profit, costs, time), and soft criteria (learning, commitment, satisfaction).
Evidence-based Thinking

Our straight-forward advice is based on solid evidence from research and real-world experience. The solutions we propose are not what everyone else is doing because it is fasionable; they are actions that have been shown to make a difference and really work in businesses like yours.
Sandra J Miller, PhD - Principal Consultant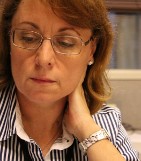 Sandra Miller specializes in developing leaders, building teams, guiding organizations through large scale change and helping leaders develop strategic plans that unite and coalese their organizations. Dr. Miller has worked for over 25 years helping organizations acheive competitive advantage through development of their workforce in a wide variety of organizations. She is the developer of the Prodigy Method®, an approach to learning and development that is based on research from the fields of the neuroscience of learning, the acquisition of high-level expertise, and motivation in learning.
Sandra has a Ph.D. in Industrial/Organizational Psychology from the University of Tennessee and a B.A. in Psychology from The Ohio State University. She is a member of the Association for Psychological Science, the Society for Industrial/Organizational Psychology, and the Society for Human Resource Management.

Clients
We have had the privilege of working with a wide variety of businesses and organizations including manufacturing, utility, health care, government, education and internal audit organizations. These are just a few of our clients.
Tennessee Valley Authority -- Lectrus -- The Institute of Internal Auditors -- Mohawk Industries, Inc. -- Ingersoll Rand -- epb Fiber Optic -- TVPPA -- Doe Run Company -- IBM -- MagneTek -- Martin Marietta -- S. I. Corporation -- DuPont -- Thomas & Betts -- EMJ Corporation -- U. S. Xpress, Inc. -- Ace Hardware -- Blue Cross Blue Shield of Tennessee -- City of Oak Ridge Tennessee